Here's my list of fashion trends that I either like, but that don't look right on me OR that are in my opinion just down right atrocious. Maybe some of you will agree. :)
#5 Skinny Jeans
This is one trend that I absolutely LOVE, however, I can't wear them because with my moderately large behind and wide hips I end up looking bigger rather than skinnier (hence the name "skinny jeans"). By the way, if you like these jeans I added a link right below it so that you can check out the price. :)
#4 Hair Feather Accessories
I actually feel like this was a really cute trend until it just got blown WAY out of proportion. I guess people thought since Ke$ha and other celebrities were doing it they could pull it off too, but I think a lot of people lost sight of (or just didn't care) about the way they wore it. I've seen tons of girls and young ladies running around with like 50 million in their head and I just think that's a little bit much.
#3 Head Ties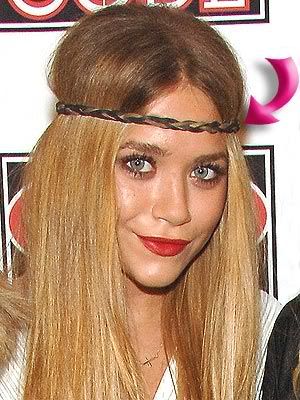 I'm not gonna lie. I have tried this trend, unfortunately my forehead is just too big. I definitely know girls who do this and can pull it off really well, but at the same time, I've seen just as many (if not more) girls who have completely butchered it. You may not believe me, but one time I saw this girl at my high school take a colored shoe string and tie it around her head. I guess you can say I've seen it all haha!
#2 Braids
I LOVE this trend! It's so beautiful and classy:) Only problem is my hair isn't nearly long enough to pull off. If you have hair long enough to braid it like this picture, I'm pretty jealous right now:) hehe.
#1 UGG Boots
I really just don't understand why people like these boot so much. I mean, I guess I can see why you would if you live where it snows every year, but it makes no sense to wear them in the Southern United States where it rarely snows and almost never reaches cold enough temperatures to need them. I've even seen some girls wear them in the summer time with little mini skirts... I just don't get it.